Mower Repairs and Sales (scroll down for pricing)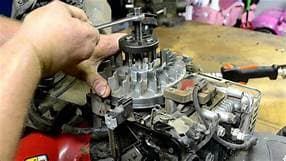 Repairs
We perform maintenance and repairs on most makes and models of lawn equipment. Tune-ups, blade sharpening, etc.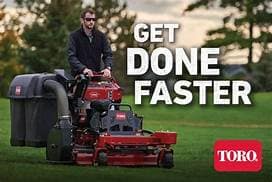 Authroized Toro Dealer for residential or commercial mowers
We sell new mowers from TORO and Echo handheld equipment
Unlike the big box stores:
You get personalized service for each piece of equipment you purchase from Turf-Care

Turf-Care will get each piece ready to go with oil and gas

Turf-Care will teach you how to operate your equipment so you can start working to make your yard beautiful

Turf-Care provides one free oil change within eight weeks of a new mower purchase.
| | | | |
| --- | --- | --- | --- |
| Standard Tune-Up and Lube |                         | Standard Shop Labor | $89.00 per hour |
| 22″ Walking Mower | $74.99+parts |   |  Minimum $44.00 |
| 30″ Walking Mower | $79.99+parts | Blade Sharpening |   |
| Residential Garden Tractor | $125.99+parts | Straight Blade | $10.00 |
| Residential Zero Turn | $139.99+parts | Mulching Blade | $12.00 |
| Commercial Walk-Behind | $149.99+parts | Blade Removal and Sharpening  | $20.00 |
| Commercial Zero Turn | $169.99+parts | Chainsaw sharpening | $20.00 |
| Commercial Standing Mower | $169.99+parts | Non-Toro & Echo parts delivery/shipping fee per distributor | $6.50 |
| Snow Blowers Tune-Up and Lube |   | Pick up & Delivery (within 15 minutes according to Google Maps or pro-rated if further) | $49.99 |
| Under 6HP | $74.99+parts | All 2 Cycle Engine Work | $89.00 per hour |
| Over 6HP | $99.99+parts |   |  Minimum $44.00 |
| 2 Cycle | $89/hr +parts | Estimate/Diagnostic Fee (NON-REFUNDALBE) | $45.00 |
|   |   |  We do not reassemble equipment if you refuse an estimate |   |
| All ordered parts must be paid prior to ordering |   | No Returns on Electrical Parts |   |